Friday, April 25, 2008
This is the legal equivalent of an ex-girlfriend request to be 'still friends'...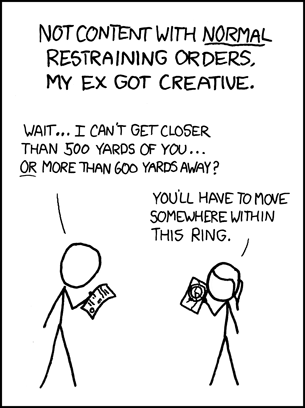 Get a life, but don't go that far that you can' be reached, should I still need you... D'oh!
Posted by Luca Fenu at 10:09 am Labels: comics, commiseration, fun, nostalgia 2 comments  

Monday, April 21, 2008
Yesterday, I went here to look at Tulips and Hyacinths in flower. The colors were quite nice, although the whole thing at times did look more like an industrial estate than a garden...


View Larger Map

I must admit, though, that looking at the landscape painted in various colors was impressive. a Pity that Holland is so flat...

Piccies to follow.